The city of Curitiba is a beautiful place with plenty to see and do. Some of the most popular attractions include the Paraná Museum and the Jardim Botânico. There are also plenty of restaurants and nightlife spots to enjoy.
The city of Curitiba is known for its beautiful parks and gardens. The Botanical Garden, with its vast collection of plants from all over the world, is a must-see for visitors to the city. But Curitiba is also home to a world-class implant company, Neodent.
Neodent History
Neodent is a leading manufacturer of dental implants and related products. The company was founded in Brazil in 1999, and today its products are sold in over 50 countries around the world.
Neodent has a long history of innovation and excellence in the dental implant industry. Its products are used by dentists and oral surgeons all over the world to provide patients with secure, long-lasting dental implants.
The company is dedicated to providing its customers with the highest quality products and services possible. It employs a team of experienced engineers and technicians to design and manufacture its products, and its products are backed by a comprehensive warranty program.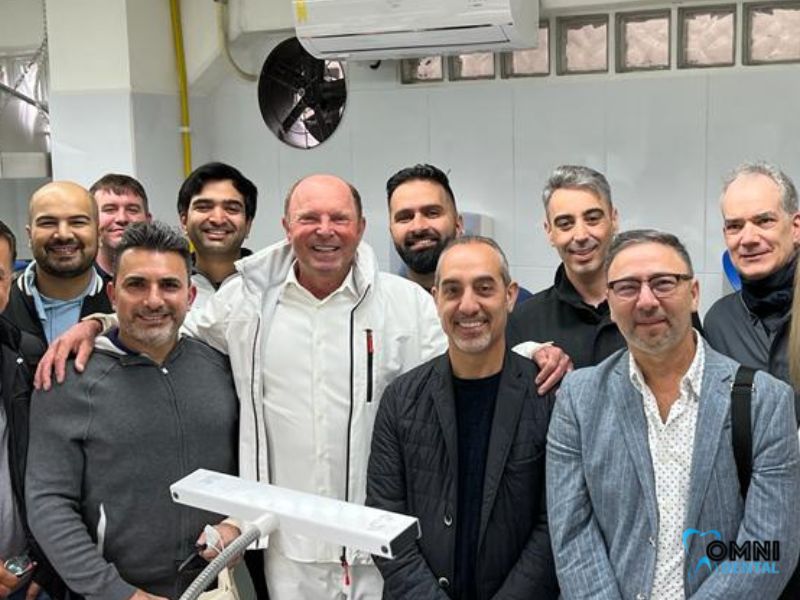 Meeting With CEO
I had the opportunity to visit Neodent and I was impressed by the scale of the operation and the quality of the products. Neodent has a state-of-the-art manufacturing facility, and its products are used by some of the world's leading dental implantology.
Neodent offers a wide range of dental implant products and services, including:
During my visit, I had a chance to speak with Neodent's CEO, Prof. Geninho Thome. Prof. Thomev is a world-renowned expert in dental implants, and he was instrumental in developing Neodent's products and services.
I was shown the process of how the implants are made and were really amazed by the care and dedication that goes into each and every product.
It was fascinating to learn about Neodent's history and how the company has become a global leader in dental implantology. I am confident that Neodent will continue to innovate and provide patients with the best possible solutions for their dental needs.
This was one of the best parts of my trip to brazil. Their team of experts provides outstanding support and customer service by answering all of my technical questions. Thank you Neodent for your partnership. We appreciate your business and look forward to continuing our relationship for many years to come.
Dr. Bilus Poles